Many companies chose to adapt to the COVID-19 pandemic by implementing a work-from-home policy. This allowed business to continue despite lockdowns and other restrictions on movement and mixing with others. But alongside the solutions it offered, working from home also introduced new and increased vulnerability problems and the possibility of other security issues. This is where the top pentesting companies have become a positive asset to many businesses. Pentesting companies offer a range of solutions to help keep companies safe from cyberattacks and their data secure, no matter what technology they choose to adopt.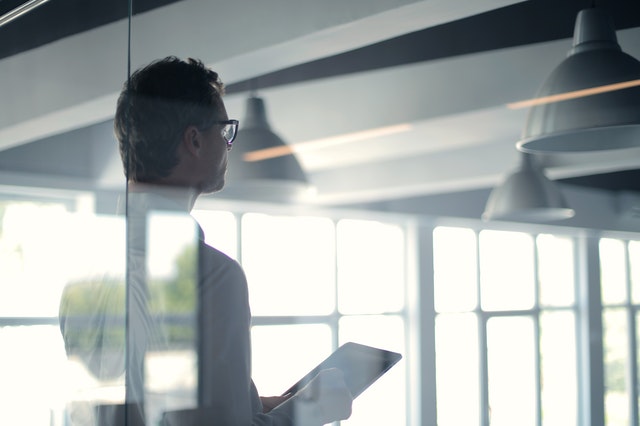 The number of cybercrimes increased in 2020, and this is only likely to rise even further over the coming years. Security is one of the main reasons companies need to carry out regular scans of their systems and technologies. It's critical to look for areas where systems are vulnerable to attacks to prevent financial and reputational disasters.
Penetration testing is a method that ensures IT system security. According to the National Cyber Security Centre, pen testing involves intentionally breaching IT systems' security using techniques and tools that hackers or others who may want to cause damage to companies may use.
It sounds risky, but companies don't need to worry about this type of testing because it is carried out in a controlled way and is aimed at identifying security vulnerabilities early on. If these vulnerabilities are not resolved, and security isn't strengthened, the organisation's ability to keep its data confidential is at risk. And that may affect not only its integrity but the availability of its own data and systems as well.
After carrying out testing, the service provider will give the client a detailed report of the risks and weaknesses found in the company's systems, along with recommendations on how to strengthen and protect against future attacks.
Penetration testing has become more and more important in the business world. There has been a notable increase in the number of cyberattacks in organisations in recent years, making businesses and organisations ever more aware of the need to boost cyber security.
This type of test should be carried out as a supplement to the year-round security measures that companies already implement. Using both methods in alignment allows businesses to take a more proactive approach and reduce the risk of criminals causing major damage.
Whenever a company adds or changes something to its system, penetration testing should be conducted. This ensures extra protection.
When searching for the best top pentesting companies to hire, organisations should not only find credible and trustworthy cybersecurity companies; they should also research and gather resources on how to properly understand the test.
Experts recommend that organisations formulate a good idea of the scope of the assessment they want to undertake. Talking to an appropriately qualified pen testing consultant about the tests they will conduct and how they will do it is a great place to start. The testing company should be transparent about the scope of the test, what the company can expect, and what permissions they need to conduct it.
While different companies have their own spin on making sure their clients are safe from attackers, the fundamentals should be set in stone. These include gathering information about the company, reconnaissance, discovery and scanning, assessing overall vulnerability, the actual exploitation simulation, analysis and final review, and then reporting on their findings and the action report.
The consultancy should provide a detailed list of the vulnerabilities they have found, which are typically scored using the common vulnerability scoring system (CVSS). The report should also carry practical recommendations on how to fix any and all problems found through compensating controls or by directly applying a solution.
Experts recommend that companies allow as much of their data as possible to be checked. This way, the testers can uncover the whole range of vulnerabilities that an attacker might otherwise take advantage of.
When penetration tests are conducted regularly, these can provide a baseline for the company to identify where weaknesses reside. This can help increase practically any organisation's cybersecurity.
In the B2B industry, some companies will ask their service providers whether their company systems, services, and products are tested and protected by means of regular penetration tests. But one of the main benefits of having regular penetration tests is gaining an understanding of how secure the target is. When you bear in mind the scale and effects of recently recorded cyber-attacks, pen testing is good preparation for any company to prevent any unforeseen damages and data breaches.
Despite these many benefits, there are still challenges to penetration testing. Some of these include changing peoples' mindsets about it. Many companies still don't fully see the value of penetration testing, and so don't put it high on their priority list.
Experts state that some companies think their organisation is too small to run the risk of being attacked and are over-confident that their security is good enough. They conclude, therefore, that no penetration testing is needed. But this could not be further from the truth. Even the smallest of companies have been hit by various malicious software and indiscriminate scanning by attackers who are always on the lookout for vulnerable targets.
Penetration testing will continue to evolve in the years to come; while system defences will continue to be one of the most important aspects when running any company or organisation.
There are many signs that should prompt companies to hire penetration testing services. If an organisation experiences any of these signs, it's vital to have its systems checked:
An actual cyber-attack has happened, or some other form of attack has been experienced.
The company has had such testing carried out in the past.
The company has added a new function or updated an existing product.
The corporate network has had a significant change in its topology or algorithms.
The company has migrated an application from its test environment to the production environment.
The governing bodies or other key stakeholders require the company to hire a penetration testing service.
In essence, if the company's systems store important information about their users, such as credit card details, accounts and financial records from other companies, and other data of a similar sort, then it's imperative they have their system checked.
Best Penetration Testing Company
Any company that aims to grow and prosper should put security at the top of its priority list, because when competition gets tough, you need a stable system that can defend itself. Make it a point to have your systems checked by verified pentesting companies.
Aardwolf Security is a reliable company of ethical professionals whose mission is to provide peace of mind to its clients. We provide modern solutions to modern problems. We use the latest technology to check systems comprehensively for any signs of weakness and provide practical actions to update your defence systems.
Our services are personalised entirely to your needs, so that you can be sure that we're here for you throughout the process and beyond.