At Aardwolf Security, we are dedicated to helping organisations establish an impregnable digital fort through our specialised Cyber Essentials services. In a world where cyber threats are ever-evolving, we equip businesses with the knowledge and tools to effectively and confidently combat them.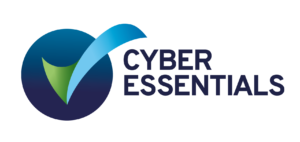 What is Cyber Essentials?
Cyber Essentials is a UK Government-endorsed initiative designed to guide organisations in establishing robust defences against the most prevalent cyber threats. This initiative outlines a set of five key controls that, when appropriately enforced, can dramatically decrease an organisation's vulnerability to cyber attacks, thereby fortifying their overall digital resilience.
As digital landscapes continue to grow and transform, so too does the world of cyber security. New threats and vulnerabilities continuously emerge, underscoring the need for a steadfast framework like Cyber Essentials. Having this scheme in place serves as a powerful shield that safeguards your data and operations.
How do I get Cyber Essentials certified?
Achieving the certification involves the successful application of the scheme's suggested controls, followed by a validation conducted by an accredited external body. Aardwolf Security's team of experts can guide you through this journey, ensuring the necessary protective measures are in place for successful certification.
We provide a comprehensive end-to-end service, from initial implementation through to certification. Our extensive experience in cyber security ensures you receive the best support and guidance, helping you gain your certification swiftly and efficiently.
What are the Cyber Essentials controls?
The five controls forming the foundation of the Cyber Essentials framework are secure configuration, boundary firewalls and internet gateways, access control and administrative privilege management, patch management, and malware protection. Each control aims to fortify a specific area of vulnerability, providing a comprehensive strategy to protect against prevalent cyber threats.
Our team at Aardwolf Security are proficient in implementing these controls effectively. We help to secure your organisation's digital infrastructure to the Cyber Essentials standard, offering peace of mind and the certification to attest to your commitment to cyber security.
How much does Cyber Essentials certification cost?
The cost of acquiring the certification can vary, largely depending on the size and complexity of your organisation and your current level of cyber security. At Aardwolf Security, we strive to provide affordable and flexible services, delivering a bespoke quote that aligns with your unique requirements and budget constraints.
What are the benefits of Cyber Essentials certification?
Securing a Cyber Essentials certification brings along numerous benefits. Besides serving as a testament to your commitment to cyber security, it can boost your organisation's reputation, enhance customer trust, and satisfy certain tender requirements. Moreover, it can lead to reductions in your insurance premiums due to your lowered risk profile. Above all, the certification offers the assurance that you have robust measures in place to significantly reduce the risk of cyber attacks.
How long does it take to get Cyber Essentials certified?
The timeframe for achieving Cyber Essentials certification can vary, based primarily on your organisation's current cyber security posture. However, with Aardwolf Security's expert guidance and systematic approach, it's feasible to gain certification in as little as a few weeks. We aim to secure your organisation in the shortest possible time, without any compromise on the quality of security measures implemented.
What are the most common cyber threats?
The cyber threat landscape is complex and constantly changing, with new threats emerging frequently. Common forms of threats include phishing, malware, ransomware, and data breaches. Aardwolf Security's Cyber Essentials service is designed to provide robust defences against these threats, ensuring your valuable data and systems are kept secure at all times.
How can I protect my business from cyber attacks?
Defending your business against cyber threats requires a multi-pronged strategy, incorporating robust cyber security measures, comprehensive staff training, and ongoing monitoring. Aardwolf Security's Cyber Essentials service delivers all these, helping you develop a strong cyber security strategy that meets your specific needs and guards against the latest threats.
What are the best cyber security practices?
Effective cyber security practices involve a blend of technology, policies, and people. This includes enforcing robust security measures, regularly updating and patching systems, limiting user access rights, training staff about cyber risks, and conducting regular audits and tests of your defences. Aardwolf Security's Cyber Essentials service includes all these elements, assisting you in implementing these practices, thus strengthening your defence against cyber threats.
In the realm of digital security, a one-size-fits-all solution doesn't exist. However, the Cyber Essentials scheme provides a comprehensive, tested, and proven framework that can be customised to the needs of each organisation. With Aardwolf Security as your partner, you gain a dedicated team committed to guiding and supporting you in adopting this potent and efficient approach to cyber security.
Let's Get you certified
As the digital world evolves, so do the threats that accompany it. Our cyber essentials service is designed to help you stay ahead of these threats. By identifying potential weaknesses, we empower you to secure your business and maintain the trust of your customers.
Get in touch today for a free quote.