If you're looking for expert penetration testing companies in the UK, a quick online search will give you a long list of options. You could also ask for recommendations from other peers in your industry; and check for reviews and advice from experts on the best pen testing companies operating in your area.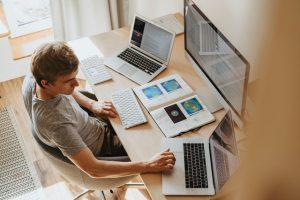 But before you pick any of these companies, it's worth bearing in mind that penetration testing is now more critical than ever. Making your final choice from the different options on your list should not be something that's done at random; it's important to make an informed decision.
When is Penetration Testing Needed?
Penetration testing assesses the risks present in any technology or system. It gauges how well your system is protecting your data against external threats; and provides opportunities to improve on any areas of vulnerability that are identified.
Pen testing is usually strongly advised in these scenarios:
When you add new infrastructure or install a new system.
When you update your existing systems.
When your system starts to warn you about potential threats.
When your team sets up new programs, policies or protocols.
When you move to a different location.
However, these are not the only times you'll need penetration testing, and in fact, it's advisable for businesses to carry out a pen test in the UK on a routine, regular basis.
The pen test focuses on technology and security, areas in which the risks are continually evolving. This means that satisfactory results from certified pen testing methods carried out today might not guarantee your safety in the future. It makes sound business sense to look for the best pen testing companies out there, ones that are up to date with the latest technologies in the industry.
Choose the Best Penetration Testing Company
Because regular pen tests offer a whole host of long-term benefits, not least peace of mind that your business is protected from IT threats internally and externally, it's important to choose the best pen testing company in your area.
Here are a few factors you should consider when assessing the quality of pen testing services:
Scope of services
Just as technology covers a lot of ground, so penetration testing also comes in different forms. It's important to check the extent of any particular company's services before you hire them, especially if you have multiple systems in place.
Can the company review your existing code and assess how effective your current firewall is? Can they check on your network while reviewing your web apps and your cloud for vulnerabilities? The best pen testing service should cover all of the technology you have in place for best results.
Experience and reliability
If you want to make sure your chosen pen testing service will be efficient, check that it has high standards in place. In the world of pen testing, there are certain certifications that will prove a company's skills and abilities and the level of ethics and values they apply to their service. Remember that these companies are being tasked with discovering vulnerabilities in your system, which means you want to know that they are reliable and trustworthy as much as that they have the right skills and experience.
Make sure you check the types of work they've done in the past, too. If they've carried out extensive work in your specific field or industry before, that's a definite plus point in their favour. That means they can get to work straight away instead of having to take time to learn about your systems.
Flexibility in approach
Every business is unique; which means that even if the testing company comes fully prepared, there could be a few curveballs along the way, especially if your business specialises in something out of the ordinary.
Although a pen testing company should have existing protocols in place, it's also important to ensure that they offer flexibility if they encounter any exceptional aspects in your system. In this respect, look for a company that offers personalised services. If they can tailor their services specifically to your unique needs, you may have found a company with which you can maintain a long-term partnership. This leads to future economies of scale, saving time and money.
Fair and reasonable pricing
Of course, you may have a strict budget for IT, but it's worth remembering that the cyber security of your business is not something you should compromise on. Your reputation and even the future existence of your business depends to a large extent on the integrity of your company's data. Never just settle for the lowest pen testing price list in the UK – this shouldn't be a tick-box exercise. Make sure the company has the relevant skills, credibility, and experience. Securing your systems takes a lot of time and effort, so always look at a price that's reasonable for the amount of work that needs to be done.
Of course, you should make sure that you're not overpaying for the services either. Find a tester who is already knowledgeable about the systems you use and use this to form the basis when considering their quote. Be prepared to shell out anywhere between £1,000 to £3,000 if your needs are quite simple, and anything between £5,000 to £20,000 if there's extensive work to be done.
Aardwolf Security is one of the most trusted names in penetration testing in the UK. Call us on 0203 5388 067 now and let us know what type of testing you need. We'll draw up a competitively priced package that's tailor-fitted to your business.
FREQUENTLY ASKED QUESTIONS
How much does a penetration test cost in the UK?
If you're searching for "penetration testing near me", you'll find the price will be based on the scope of the job required. Testing tends to be classified as small, medium, or large. A small pen test costs between £1,000-£3,000, a medium pen test costs between £3,000–£5,000, whereas a large pen test will cost you anything between £5,000–£20,000.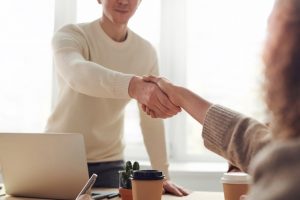 What are penetration testing companies?
Pen testing services assess network and systems stability and security. The testing aims to measure the level of security an organisation has against hackers and other systems issues. Penetration companies mimic the methods used by hackers to attack a system, thereby exposing any vulnerabilities in the company's network and systems so they can be addressed.
How often should penetration testing be done?
Ideally, penetration testing should be done on a regular basis, at least once a year. This guarantees that your company will benefit from more consistent network security management. Hackers never stop finding new ways to attack network and system infrastructures, so you should ensure that appropriate measures are set in place to protect your system.
What should I look for in a pen testing company?
There's much at stake for companies that don't have proper security measures covering their systems, so finding the right pen testing company is crucial. Here are factors to consider:
Diverse and collaborative pen testers.
Integrations into your SDLC.
Long-term security goals.
Speed of delivery.
Transparency of the testing process.
How long does a penetration test take?
This is based on the type of testing required, the type and number of systems involved, and any constraints on engagement.  Typically, pen testing takes about one to three weeks to complete. Discuss your requirements and timescales with your provider to see how they can best cater to your needs.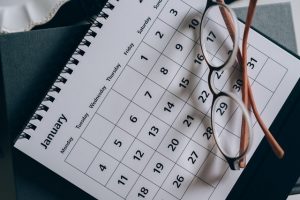 Why do we use penetration testing?
A penetration test will verify whether a system is sufficiently protecting its information, networks, applications, endpoints, and users against internal or external threats. Pen testers identify any weaknesses in the environment which a hacker could use to infiltrate to breach a system's security. They will make recommendations on how systems can be strengthened.
Choosing The Right Pen Tester
There are a host of reasons why businesses should hire the services of a penetration testing company in the UK. Most businesses need pen testing companies to look for vulnerabilities and to uncover and fix major issues in software and network processes. Other businesses use penetration testing as part of their security improvement strategy. Perhaps your company is hoping for a significant investment, to take on larger customers, or is on the verge of being taken over. These are all good reasons why due diligence on information systems may need to be carried out.
Many companies are hiring a pen testing firm in the UK for the first time. You want a company that can carry out the work quickly in order not to jeopardise the company's ongoing operations. Equally, though, you need a quality firm at a reasonable price. Here are some must-haves if you want pen testers with industry experience, credibility, and a good reputation for their services:
Ask for recommendations from your professional network.
Check their certifications.
Ask for proof of previous projects.
The Goals of Penetration Testing
The ultimate purpose of penetration testing is to test your IT assets' security, protection levels, and controls by attempting to breach any installed defences. However, pen testing can be divided into smaller targets. Because networks, systems, infrastructure, mobility, and cloud architecture all expand the framework of what needs to be checked by an ethical hacking firm in the UK, the breadth of pen testing is where the complexity grows. This necessitates the examination of every facet of anything for which your client, organisation, or business is responsible. Here are some of the goals of penetration testing:
Protecting assets.
Identifying risks and threats.
Exposing vulnerabilities.
Scanning and assessing network processes.
Ensuring secure operations.
Responding to incidents.
Obviously, you never want to have to deal with any form of cyber-attack, and the primary purpose of pen testing is to prevent that from happening in the first place. If you can properly protect every aspect of your system and identify and repair any potential issues (or accept and monitor them), you have won half the battle.
Hiring cyber security services in the UK will give you huge insight into your security and network infrastructures and also offer you the opportunity to prevent destructive and reputation damaging breaches in the future. This is where the expertise of Aardwolf Security comes in. If you want to learn more about how your business could benefit from our pen testing services, visit our homepage today.