Organisations invest heavily in penetration testing, hoping that their systems will be protected from untoward attacks. But recent testing proves that many organisations are prone to attacks because there are too many blind spots in their present security system. There is a call for penetration testing companies in the UK to check their methods so that they can fully secure the companies and organisations turning to them for their protection services. Pen testing companies are supposed to be the experts when it comes to protecting companies from cyberattacks.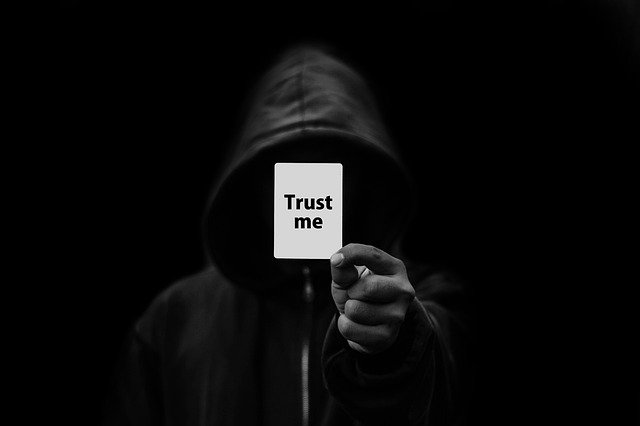 Recently, a selection of businesses with 3,000 or more employees was surveyed. This research found that seventy per cent of the organisations perform penetration tests as a way to see how strong their security capability is. Sixty-nine per cent scan their systems to prevent future breaches, and only 38 per cent of these companies test more than half of their systems' attack surfaces every year.
Organisations are making efforts to conduct their tests to find and prevent threats, but they remain vulnerable. The research found that using penetration testing as a security practice is not enough because it lacks visibility over internet-exposed assets, which can lead to blind spots. These are often gateways for exploitation and compromise.
The research also states that it is common for organisations with 3,000 or more employees to have more than 10,000 internet-connected assets. But the danger is that only 36 per cent of survey respondents said that as little as 100, or even fewer, assets are being covered by the penetration testing they conduct. Fifty-eight per cent said that 1,000 or fewer assets connected to the Internet are tested.
Sixty per cent of companies in the report said they are concerned that penetration testing gives them limited coverage or leaves them with too many blind spots. Forty-seven per cent of respondents said that their systems get checked only once or twice a year. Twenty-seven per cent do the check every quarter. Once up to four times a year is grossly inadequate for giving your company systems thorough protection from the new evolution of attackers.
According to the report, 79 per cent said that they find penetration tests too costly, and 78 per cent said they would utilise the testing if it cost a little less.
Penetration tests take one week to one month in 71 per cent of respondents. Twenty-six per cent have to wait for about two weeks to get the results, and 13 per cent have to wait longer than that.
Penetration testing companies in the UK tell organisations what attackers can see and exploit. This way, defenders can focus on these issues and prevent any breaches. But companies often just see a certain aspect of their own systems, which results in them asking the penetration companies to only scan those parts of the entire setup.
It is useless if businesses ask penetration testing companies to cover only a portion of the attack surface—even if they hire them periodically. Unless these businesses are continuously testing and discovering their external attack surface, they may not have a full understanding of how secure their organisation is. Attackers are always looking for opportunities, and, most of the time, they are looking to exploit areas with the least resistance.
Penetration Testing is Critical to Strengthening Your Cybersecurity
Anyone who knows the amount of damage a cybercriminal can inflict on an organisation also knows that it can be crippling. Especially with many reports of high-profile data breaches, businesses of different sizes, from big to the micro-level, have been targeted and attacked by hackers with success.
There are far too many companies who have experienced a data breach, and what's more troubling is that some have had top-tier security measures yet were still compromised.
Cybercrime is growing fast. These criminals are becoming increasingly sophisticated by the day. Because it has become a lucrative crime, more people are attracted to doing it. Hackers can now readily buy tools on the dark web, which is why it has become even easier to infiltrate a business's web security system. It is known that there will be a rapid increase in cyberattacks in 2021.
One of the most often overlooked parts of securing systems is regularly testing defences that have been built for your system. Breaches are inevitable, but you can hire pen testing companies to help you prevent any such attacks in the future.
If there has been a breach in your systems, you are inclined to ask where it all went wrong. What organisations need to do is cover every angle and any ground they can. This way, they can scrutinise their systems for any weaknesses.
With the growing demand for frequently checking organisations' problems, there is a skill shortage among cybersecurity professionals. This is a situation that is not going to change anytime soon.
When considering penetration testing for your company, you have to consider the risk. You must be honest about the weaknesses of your company. This is because you need to find where the greatest risks lie. Talk to the people in your company and ask them about their views on potential threats.
You also have to know who the potential attackers of your company are. Figure out who may want to gain access to your data and build a profile. You must take a holistic view. Do not just do the penetration testing and call it a day. There are a lot more areas that hackers can exploit, so do your due diligence.
Find the Right Pen Testing Company
Real-time protection and continuous assessment of your security strategies are among the most important things you can do to make your company more secure from any plan to keep your cyber systems in good shape.
One of the best courses of action is to have your organisation checked by a company that offers the best pen testing services like Aardwolf Security. We help UK businesses find the security risks in their systems and provide solutions to prevent dangerous breaches.
We do web app assessments, code reviews, cloud reviews, network assessments, and more. Browse aardwolfsecurity.com and reach out to us so that we can help you in protecting your organisation.